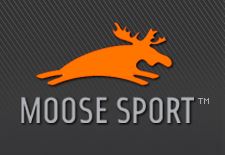 Moose Sport's superior athletic flooring products are ideal for institutional and recreational installations where an elegant, durable, responsive and safe flooring system is desired. Moose Sport's wide range of products are well suited for intense, rugged use resulting from heavy traffic and repeated impact.


Connor Sports Flooring / www.connorfloor.com
Connor Sports Flooring is the leading manufacturer of maple hardwood courts and synthetic sports flooring in the United States. We're here to help you design and build your hardwood court dreams, whether you need a full sized maple floor for your university or a safe, shock-absorbing modular system for your family's backyard fun. We've designed and built more than 75,000 game courts in the United States and abroad. We are the official surface of the NCAA Final Four and the NCAA Men's Collegiate and Women's Division I volleyball championships and USA Volleyball National Team and Events. Our partnerships also include the National Basketball Association (NBA); federation of International Basketball Associations (FIBA); the International Badminton Federation (IBF). Connor Sport Court International is also a member of the National Intramural-Recreation Sports Association (NIRSA), the leading advocate for excellence in recreational sports representing more than 10 million participants.

Newman Sports Flooring
PO Box 816
251 Investment Loop
Hutto Texas, 78634
Phone: 512-846-1080
Fax: 512-846-1082